"All that I am, for all that You are"
Please join us each week for Sr. High Youth Group
6:00 – 6:30 PM    Worship and BUOY Groups in The Hub
6:30 – 7:30 PM    Nightly Activities (location varies)
If you have any questions or would like further information, please contact John Engler, Youth Director, or 835.6797 ext. 112.
---
2017-2018 Activities
September 17:  Get to Know You Games
September 24:  Prayer Walk
October 1:  Ultimate Night
October 8:  What Would You Do?
October 15:  Bunco
October 22:  Bingo at Riverside Sr. Living
October 29:  Kitchen Safety
November 5:  Leaf Raking
November 12:  Roll Bake Weekend (Nov. 10-12); Kickback Nov. 12
November 19:  Sharing Tree Night
November 26:  Christmas Caroling
December 3:  Paint Church Windows (Advent Fair)
December 10:  Roll Bake Weekend (Dec. 8-10); Christmas Party
December 17:  Travelers' Christmas Eve Service
December 24:  Christmas Eve – No Meeting
December 31:  New Year's Eve – No Meeting
January 7:  White Elephant Gift Exchange
January 14:  City Forest Sledding
January 21:  Kickback
January 28:  Worship Station
February 5:  Winter Retreat – Lake Louise
---
Mission Trip
Each spring our Sr. High Youth spend a week helping those in need. The dates and location will be announced in February, 2018.
Contact John Engler, , for more information.
---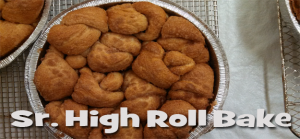 Roll Bake dates for this 2017-2018 school year will be:
November 10-12;  Orders due Nov. 5
December 8-10; Orders due Dec. 3
February 16-18; Orders due Feb. 11
---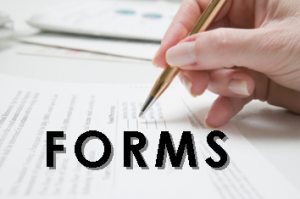 A completed Covenant of Conduct is required to be on file for any offsite activity.
Roll Bake Order Form for use by Sr. High youth.
Roll Order Form for use by customers.