Hot Chocolate Ministry
Every Christmas season, volunteers from FUMC prepare and serve hot chocolate to the families waiting in line to visit Santa at the Santa House located across the street from the church.
2016 Serving dates and times will be posted in early December on the outside of Rev. Keyworth's office window, and are also available on the Sign Up Genius page.
If you have signed up to help serve and would like detailed instructions on preparing the hot chocolate, click here.
Walk for Warmth

Mid Michigan Community Action Agency sponsors a Walk For Warmth the last Saturday of February.  This walk raises money for heating related emergencies.  First UMC recruits walkers who secure pledges and participates in the walk.  All of the funds raised for this walk stay in Midland County to be used to help those in need.  To receive a pledge form or to support a walker, please contact the church office.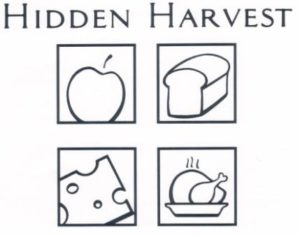 Hidden Harvest
Hidden Harvest is a tri-county agency designed to rescue perishable food and deliver it to those in need.  Their mission statement reads, "Hidden Harvest strives to alleviate hunger and end food waste in the Bay, Midland, and Saginaw region, by providing a safe and coordinated system of rescuing and redistributing surplus food to organizations that feed people in need."  Food is rescued from restaurants, grocery stores, and farmers.  Food may be hot or cold, but all food is handled following the state and federal safe food handling practices to assure food is handled in a safe way.  Rescued food is delivered to non-profit agencies and organizations to provide assistance.  Some of the Midland agencies receiving food from Hidden Harvest are the Midland County Emergency Food Pantry Network, Caregiving Network, North Midland Family Center, West Midland Family Center, The Open Door, Salvation Army, Shelter House, and Ten Sixteen Treatment Centers, to name a few.
FUMC supports Hidden Harvest financially as well as through the UMYF roll bake as donors may designate some of their roll purchases to Hidden Harvest to be delivered to others.  Individuals also may donate surplus food by calling them at 877.529.8488.
Habitat For Humanity
First UMC is a strong supporter of Habitat for Humanity, both in terms of financial support and volunteering.  Habitat for Humanity works to provide affordable housing for those in need, one family at a time.  Habitat works with organizations to raise funds and provide the workers to build houses for partner families.  Partner families go through a selection process and then are required to provide 500 hours of "sweat equity" towards their home.
FUMC has sponsored and built four houses since 2000, typically every other year.  We have raised the funding needed to build a house and then provide countless hours of hands-on labor for each house that we have built.  In "off" years, we still support Habitat financially with their administrative costs.  In addition, volunteer workers are always welcome to assist in the current building schedule.
Volunteers may call the Habitat office at 989.496.0900.