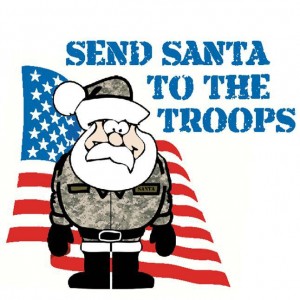 You can help provide a happier Christmas for our deployed Michigan troops, giving them a touch of home for the holidays.
Items should be placed in the red box in the office area before noon on Sunday, Nov. 20.
Packing day will be Mon., Nov. 21 starting at 8:00 am at the Bay City National Guard Armory, 2590 Wilder Rd, Bay City. Volunteers are welcome!
Click here for a full list of items requested by our troops.
For further information, contact Welton and Lorraine House at 837.6762 or "