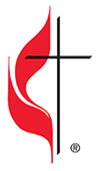 Thank you for visiting the website of Midland First United Methodist Church. I hope you enjoy searching out our mission and ministries.  This church offers many opportunities, for children, youth, families, and retirees. We are passionate about missions and very active in this community.
We invite you to come and join us for worship this Sunday. We have a more traditional service at 9:00 am followed by Sunday school for all ages. At 11:15 am we are more informal, and use praise music and a variety of other musical styles.
Our services are broadcast on MCTV (Charter Spectrum 191; AT&T U-verse 99) on Tuesdays at 1:00 pm and Thursdays at 9:30 pm; also, our 9:00 am service is broadcast on radio station WMPX 1490 at 11:00 am. You can visit us on Facebook or follow us on Twitter.
Our staff would be glad to answer any questions that you have. I look forward to meeting you and hearing from you.
May God richly bless you.
J. D. Landis, lead pastor.