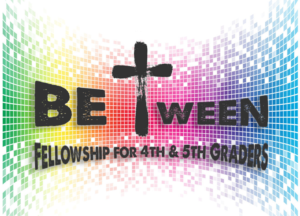 Fourth and fifth graders…Come join us once a month for BETWEEN–a youth group created just for you!  We will meet once a month, starting in October (see schedule below), so please join us for food, fellowship, and fun!
Parents, I need your help!  In order to make this a fun and successful year with our tweens, I will need to have a few volunteers for each meeting.  Please let me know if you are interested in helping.
Here is our tentative schedule; plan to meet in The Hub  at 6:00 pm with the youth and end in the Little Theater at 7:30 pm.
October 16 
November 13 
January 22 
February 26 
March 19 
April 23
May 14 
 Please contact Abby Shephard, Director of Children's Ministries, , with any questions.