KidZone at 9:00 & 11:15 am
Children in grades K-5 attend the beginning of worship in the Sanctuary with their families. After children's time they walk downstairs for KidZone, a worship experience tailored just for them, in the Little Theater.

Sunday School
Sunday School for all ages runs from 10:15 – 11:00 am.
K-2nd grades
Join us Sunday mornings at 10:15 in the Little Theater.
3rd & 4th grades
Join us in Room 28.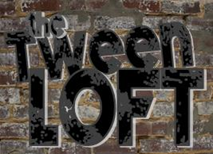 If you are in 5th, 6th, 7th, or 8th grade, (and not participating in confirmation), you are invited to The Tween LOFT (Room 34) on Sunday mornings at 10:15!   Tweens will discover how we might be like some of the important people God chose to do amazing things so long ago.  We will also explore different ways to live out our faith together!
Come Join us at The LOFT, where we will Live Out Faith Together!
If you have any questions about KidZone or these Sunday school programs, please contact Abby Shephard, or 835.6797 ext. 113.