Sunday School
Our church is proud to welcome ALL children and families, including those with special needs. The Ark Room Sunday school class is available for students who need special assistance in the classroom setting during and between both morning services in Room P3 in the preschool wing. Members of our staff are Christian professionals and paraprofessionals from within the community who have experience with children with special needs. The Ark Room Sunday school class studies a different Bible story each month using custom made Sunday school curriculum, adapted for each unique student.
Please help us by making these students and families feel welcome. If a child acts differently than you may expect, just remember that we are all God's children, striving to learn and grow closer to God.
If you feel your child could benefit from the Ark room, please help us prepare a positive experience for your child. Before your child participates in the Ark Room class, please contact Abby Shephard, , 835-6797 ext. 113, or stop by Room P3 before or during worship to speak to a staff member.
Autism Society of America
Midland County ESA
Midland County Health Department
---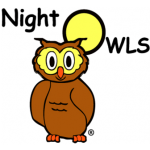 Night OWLS (Out With Loving Sitters) is a respite program which provides a night of fun and care for children with special needs and their siblings. Children range from 3 months to 13 years old. Each child is paired with a volunteer for the evening. The trained volunteers provide individualized care for each child and participate in pre-planned activities and events according to each child's interest. Nurses are present to assist with any medical needs.
For more information, contact Brenda Buckler at or 631-5294.