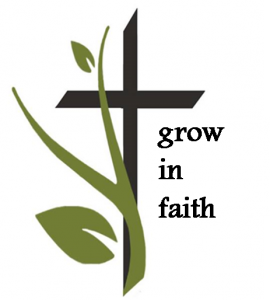 If you have questions about any of these studies, please contact Heidi Kidd,
Monday Morning Bible Study led by Rev. Dr. Chuck Keyworth
Mondays, 9:30 – 11:00 am | Fellowship Hall
The Gospel of John

Wednesday Morning Study Group led by Heidi Kidd
Wednesdays, 9:30 – 11:00 am | Hearth Rm. | led by Heidi  Broken and Blessed by Jessica La Grone, A DVD study from Genesis

Thursday Morning Study Group led by Peg Born
Thursdays, 9:15-11:15 am | Hearth Rm.
Come and join an ongoing group reading the Bible chronologically. We will begin discussing Jeremiah on September 15 and end with Revelation on May 25. We are learning to trust God more in our daily lives and have been gaining a greater understanding of how God works in this world. It is an exciting experience to see God's great love for mankind that is visible in both the Old and New Testament!
We plan to meet every Thursday, except for holidays.  Even if you know you will miss some weeks, please come!  For questions or to get a reading schedule, please contact Peg Born, 430.5184, .

Young Adult Group led by John Engler
Thursdays, 7:00-8:30 pm | Hearth Rm.

Friday Men's Small Group led by Jim Gray
Noon -1:00 pm | Hearth Rm.